A suicide attacker drove a vehicle loaded with explosives into the gate of the Jazeera Palace Hotel in Mogadishu, Somalia, on Sunday, killing at least 15 people, a police official said.
The Al-Shabaab terror group
took responsibility for the attack, saying it was targeting Western diplomats. The luxury
hotel
houses the diplomatic missions for several nations, including China.
Capt. Ibrahim Liban, a police officer at the scene, said deaths occurred when a car bomb exploded at the hotel's main gate. Among those killed was a Somali journalist who worked for the London-based Universal TV channel, Liban said.
Ambulances and security forces were on the scene, he said.
Abdiweli Qanyare, a member of Somalia's Parliament who was near the hotel when the attack occurred, said it was one of the loudest explosions he had ever heard in the Somali capital.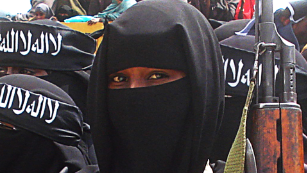 PLAY VIDEO
The U.N. Assistance Mission in Somalia deplored the attack in a statement.
The African Union Mission in Somalia also called the attack "shameful" and said it "demonstrates the demonic agenda of the Al-Shabaab to want to deny
Somalia
the peace that is beginning, despite such unfathomable acts, to be enjoyed across the country."
The AU mission said it had sent a team to bring wounded people to the organization's hospital for care and to help Somali security forces evacuate foreigners from the hotel.