by
oxymoron
» Fri Nov 16, 2012 11:29 pm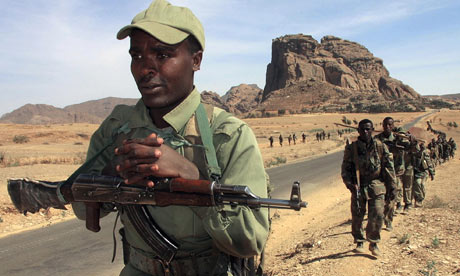 Sources in Addis Ababa have told Dissident Nation that Ethiopian troops are expected to fill the ranks of AMISOM after the anticipated withdrawal of Ugandan forces.
Uganda is pulling back from Somalia after disputes over a controversial UN report accusing their peacekeepers in the Democratic Republic of the Congo of human rights violations and theft of rare minerals.
Kenyan and Ethiopian leaders have expressed their willingness to replace the Ugandan peacekeepers in Somalia, who number about 10,000 personnel.
With Kenya already being occupied with counter-terrorism operations in the Lower Jubba province, Ethiopia is expected to take over Uganda's security role in Mogadishu and Lower Shabelle. Remaining vacancies will be filled by Kenyan personnel at a later phase.
The Ugandan withdrawal is being kept by regional and African Union authorities, and will be planned in phases over a period of time. Ethiopia's first contingent to Somalia is already prepared to take over, and consists of roughly 3,000 soldiers and large vehicles.
Funding for Ethiopia's deployment will come from the United States.